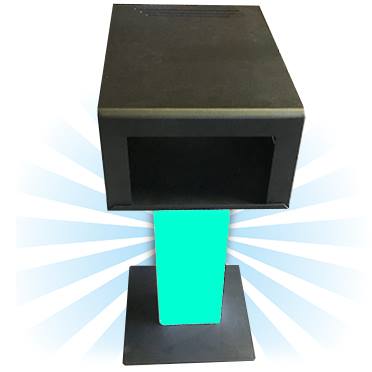 Product Information:
---
This LED Printer Stand gives you all the flexibility that you need! Whether you are just starting out or looking to boost an existing photo booth business, this great looking printer stand that will give you the power and flexibility that your photo business requires.
Printer Stand will fit these printers:
DNP DS620A DNP DS40
DNP DS820A DNP DS80
Sinofia DS2 (CHC-S6145) Sinofia CE1 (CHC-S6245)
Mitsubishi CP-K60DW-S Mitsubishi -D70DW

The Printer Stand is made of Super Lightweight (.063")Heavy-Duty aluminum with a 3/16" Plexi Glass. A power pack for the LED lights and LED Light Remote Controller. Printer Stand is designed with ventilating holes to keep your printer's temperature cool and to operate within its normal temperature operating conditions specified by the printer's manufacture. Powder coated to a white glass shine that is corrosive free and easy to clean. Floor base is made of 1/2 thick aluminum plate weighing at 10 lbs. 14" x 14". Philips Screwdriver required for set-up
Includes:
• (1) LED Remote
• (1) Floor Base that is powder coated to a gloss
• (1) Pedestal w/ LED Light
• (1) Printer Base Table
• (1) Printer Cover
• (1) Power Supply
• (4) 10/24x3/4 Phillips screws
• (2) 1/4-20Bolt
Phillips Screwdriver required for set up

The color LED lights are controlled with the included LED Remote.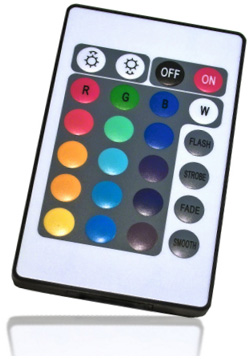 The LED light stand offers various a combination of RGB/W colors, fully controllable with the use of the LED remote control.
It also allows you to select wither of these Four Light Effects:
• Flash
• Strobe
• Fade
• Smooth

Proudly Made In the U.S.A. | Total Weight 23 lbs
Printer Stand image for sample purpose only. Printer Stand does not include Printer or Printer Tray.
***Screwdriver required for set-up***
Free Ground Shipping to all U.S. States except for Hi, AK and Puerto Rico. Higher shipping charges will apply and be charged after sale before shipping.
International orders please email or messenger us for shipping charges.