Green Screen with Stand.
Features:
9 oz Wrinkle Free Fabric
Next day turnaround. Approved order in by 3pm pst and will ship following day. Same day service available. Email or call us for details.
Digitally printed at 720 x 720 resolution
Dye sublimation
Scratch resistant
Washable
Curl-free edge
Easy to install & replace graphic
Travel Bag
Top and Bottom Pole Pockets only
Artwork must be submitted as a jpg or pdf only
FAQ:
Q: Can Back Drop hardware adjust to a different size range?
A: Yes - Back Drop adjustable size ranges are Width: 73"-106.5", Height: 39.5"-106.5".
Q: Do you have a Back Drop installation guide?
A: Yes - See Images in Description for Instructions
Q: How to setup artwork files for Back Drop - Large Tube?
A: If sending a PSD or JPG, it should be at least 72ppi or higher. Your submitted graphic should fit the exact dimensions of the print you ordered. There are 3" pole pockets at the top and bottom of this graphic. The seams from the hemmed pole pocket will be visible 3" from the top and bottom of the graphic.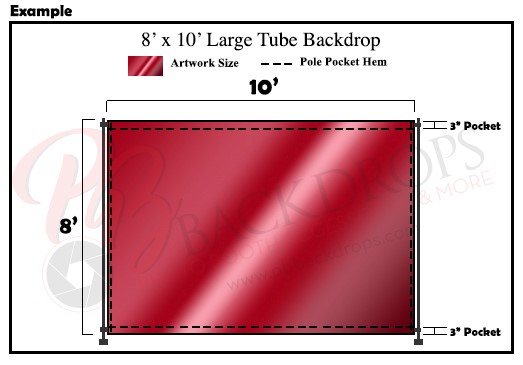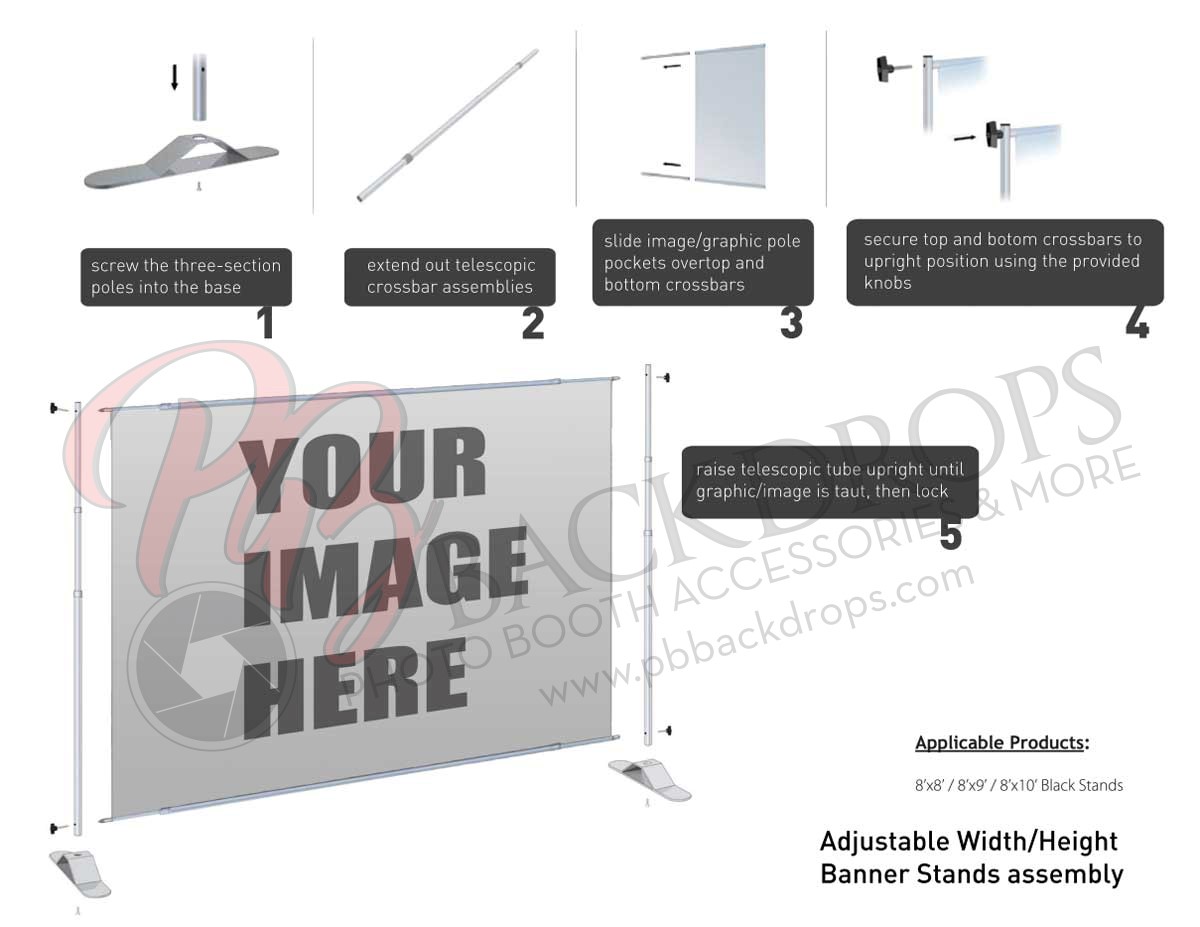 Order Notes
Ships same day if ordered before 3pm PST.
Hawaii and Alaska, add 3-10 days to shipping to the standard time. Shipping is an additional $15-$30 depending on your location.
International Orders - the site does not currently calculate International Shipping Charges. After your order is placed we will contact you with your exact shipping quotes.
PB Backdrops is not responsible for taxes and duties on any products shipped to other countries.